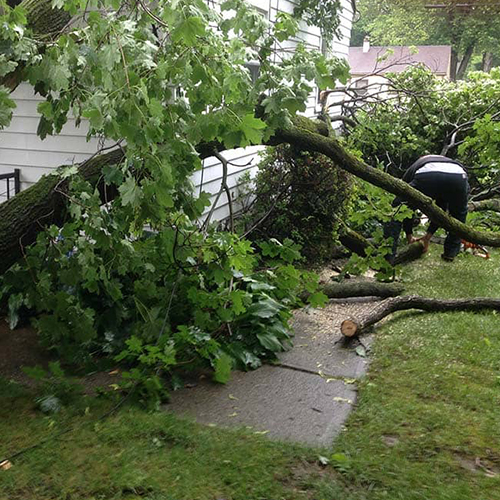 24 Hour Emergency Service
Call us when the unexpected happens. For storms, wind damage or accidents, we handle virtually any problem, from downed limbs to downed trees. We respond day or night to take care of your emergency.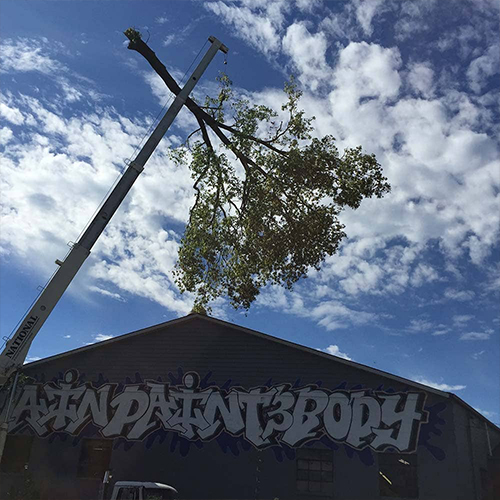 Tree Removal
Sometimes trees need to be removed, either due to age or disease. Possibly a tree on your property has simply become too large for its location and it is now threatening your home or a neighbor's property. Our professionals can help you with this decision and arrange for appropriate action before it becomes an emergency.
Whatever the reason, Brush Bandit experts can remove your tree safely and efficiently. We are fully licensed and insured and use a broad range of techniques and equipment, from climbing to use of rigging, cranes and bucket trucks, so even trees in tight or awkward locations are no trouble for our expert staff.
Call today for an estimate.
Bush Trimming and Removal
Proper pruning, trimming and shaping of shrubs and hedges is crucial to keeping your valuable landscaping healthy and your yard looking manicured. Upkeep of large shrubs and hedges is a simple task for our experts.
We will trim and shape shrubs or hedges to fit your yard, or remove them if necessary to keep the rest of your landscaping growing at its best. Removal of stumps and the full root system is included in this service, so you can make immediate plans to replace dead or overgrown shrubs with new landscaping.
Contact us today for an estimate. We are available for spring trimming and shaping to give your shrubs a head start on the season.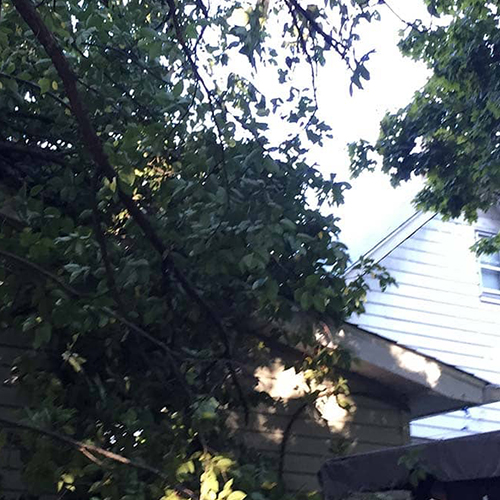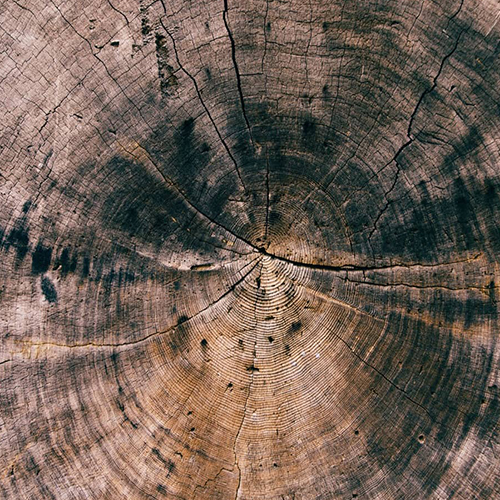 Stump Grinding
Stumps can be a safety hazard and can be an attractive nest for insects and rodents. This is why we offer efficient and affordable stump grinding and chipping services in Akron and the surrounding area.
You can count on our professionals to consider your future plans for your property when you arrange for stump grinding. We can grind the stump to just below grade to allow for planting grass, or deeper to allow for shrubs or for replacement of the tree. We can leave the mulch for your use or remove it.
Don't delay removal of an unsightly stump because of its location. We have a portable stump grinding unit so small spaces and fenced in areas are completely accessible to our technicians.
Brush Chipping
We keep your yard safe and attractive through our chipping service. Whether your pile of branches and yard debris is the result of our pruning project or yours, our chipping service is available to clean up the mess and keep your yard free of rodents and other insects that may be attracted to discarded yard debris.
This affordable service will leave you with a manicured yard and a pile of wood chips, which we will haul away or leave for your use in your landscaping. Small limbs, brush and any excess yard debris is all included for your convenience.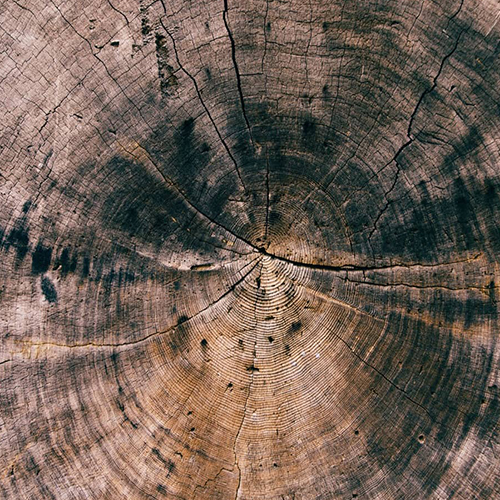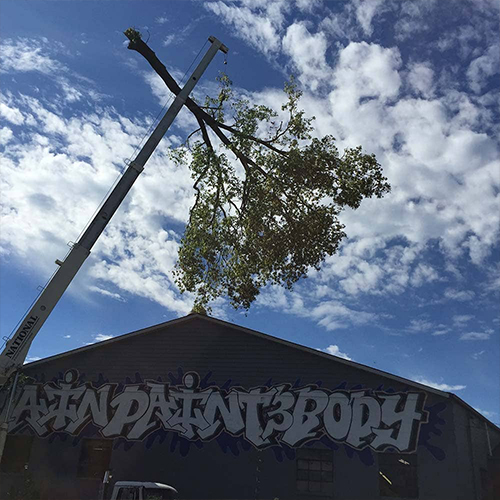 Tree Cabling
Cabling can save a tree that is vulnerable or has been damaged, but is otherwise healthy. At Brush Bandit, we understand that saving your tree, if possible, is your priority.
We offer cabling to protect your tree from damage. If your tree is vulnerable to wind or storm damage because of a weak branch or split trunk, but is otherwise healthy, our experts can attach cables as additional support for these branches. These steel rods are anchored near the upper part of the tree to provide additional support to the weaker portion, protecting your tree from further damage due to storms or wind.
Contact us for details on this service and how it may save your tree.
Bucket Truck Work
The bucket truck is a useful option when a trimming or pruning project is complicated by obstacles such as power lines or buildings. If your tree is located in a hard to reach area or needs pruning or trimming in areas that our climbers cannot reach, our bucket trucks make it possible for us to provide you the best service.
Our professionals are fully trained in safety and use of our equipment so you can be assured of maximum safety and minimum disturbance of your yard and landscaping.
Contact us today for your most difficult trimming and pruning projects.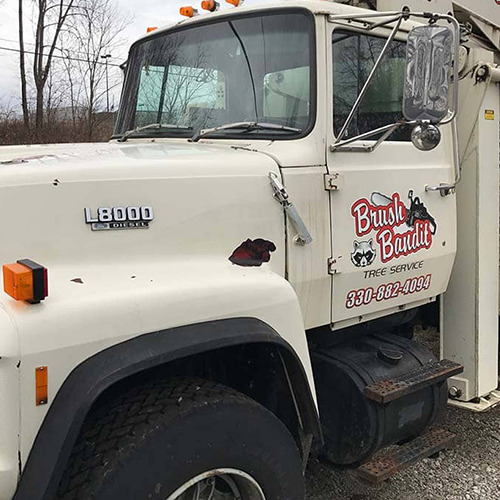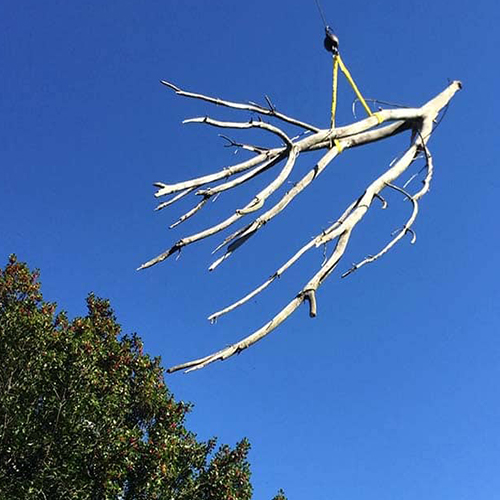 Crane Service
Our crane service makes removing trees from your property safe and efficient. While using a crane is not always the best choice, our professionals are ready to assess your situation and determine what is best for you.
Depending on the size and location of a tree, the assistance of a crane can make removal a much quicker process and can reduce the impact on the surrounding landscape, including lawn damage. Our crew is fully trained in use of our equipment. We will survey your property, including location of the tree, potential obstacles and grading of surrounding property, to determine whether and where a crane may be used for your project.
Contact us today for an estimate.
Bobcat Work
At Brush Bandit, we have the expertise and equipment to clear and grade your property in preparation for planting, landscaping or construction. We clear shrubs, weeds, wild grass and rocks from your property, then grade to a level, open space.
Our technicians use a bobcat to carefully grade your property to your specifications. Whatever your plan, we will prepare the area to receive grass or trees, or for construction of a deck, addition or commercial building.
Contact us today to discuss your plans for your property and receive an estimate on your project.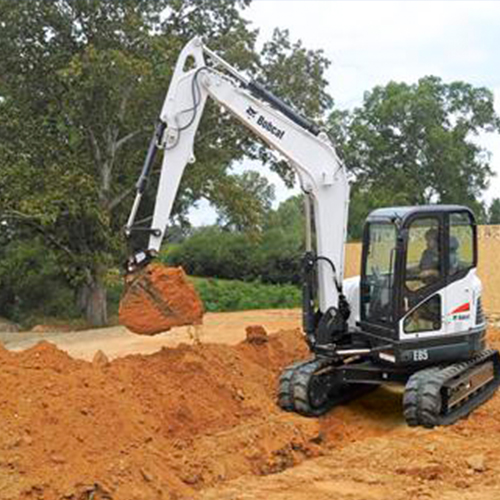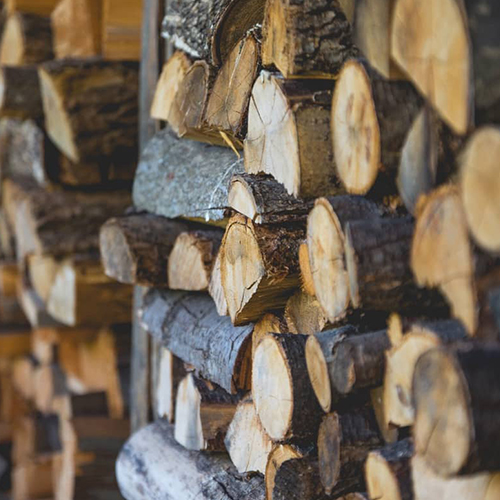 Split Seasoned Firewood
We split firewood for your bonfires, fire pits, and indoor and outdoor fireplaces. Our firewood is seasoned and split for your convenience, and delivery is available.
Snow Plowing and Salting
During the snowy months typical of a Northeast Ohio winter, Brush Bandit is your plowing and salting service. We service residential, commercial and municipal customers, keeping driveways, sidewalks and parking lots safe for cars and pedestrians.
When the worst weather hits, our staff is out quickly to clear your driveway or parking lot. We use plows and salt to ensure safety whether you are dealing with snow or ice. Our products are safe for use on concrete and are not harmful to your landscaping.
Ask us about our seasonal services, including snow hauling when necessary.